Special Topics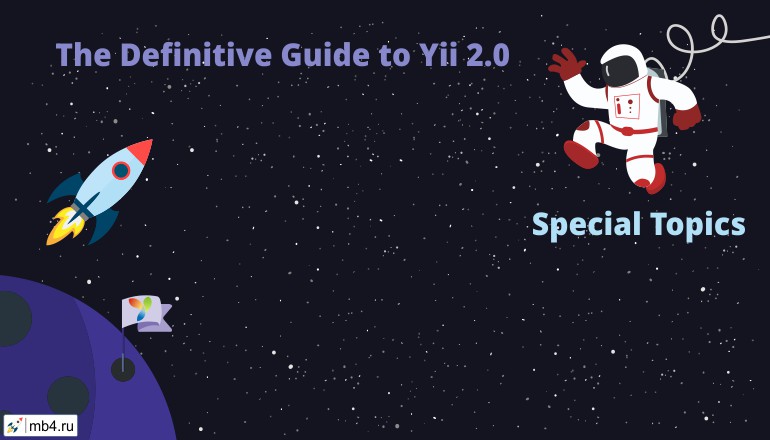 ---
Content of the «Special Topics» section:
---
Articles section «Special Topics»:
Details

Parent Category: The Definitive Guide to Yii 2.0
Category: Special Topics
Hits: 1112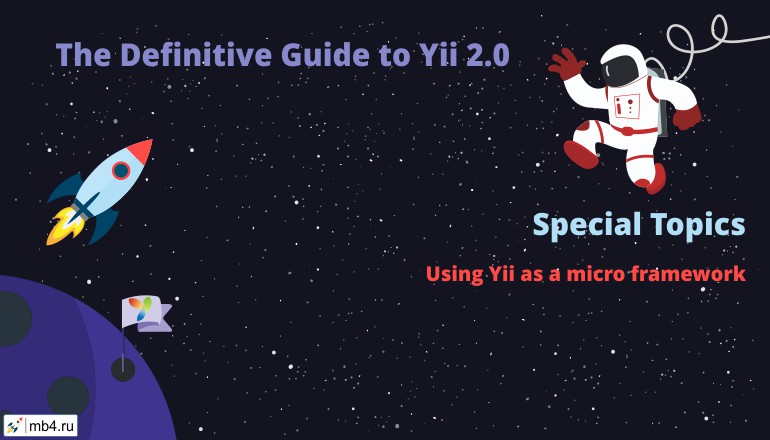 Using Yii as a Micro-framework
Yii can be easily used without the features included in basic and advanced templates. In other words, Yii is already a micro-framework. It is not required to have the directory structure provided by templates to work with Yii.