Overview
Yii applications are organized according to the model-view-controller (MVC) architectural pattern. Models represent data, business logic and rules; views are output representation of models; and controllers take input and convert it to commands for models and views.
Besides MVC, Yii applications also have the following entities:
The following diagram shows the static structure of an application: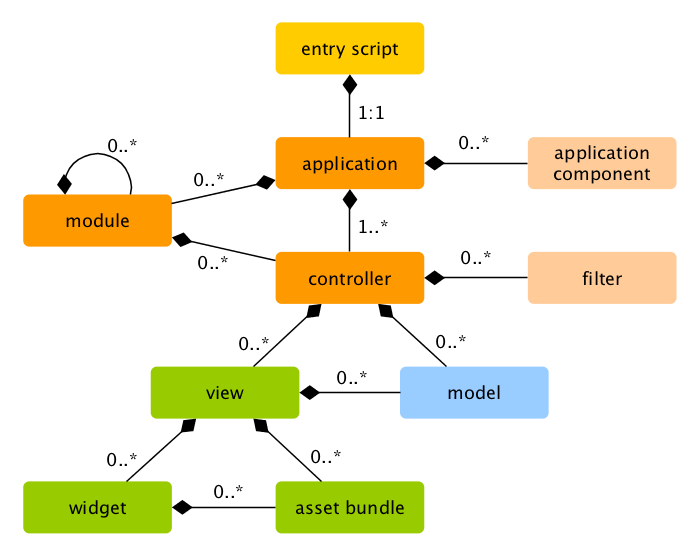 Заберите ссылку на статью к себе, чтобы потом легко её найти: выберите, то, чем пользуетесь чаще всего:
Спасибо за внимание, оставайтесь на связи!